We know events inside out.
We know events inside out.
At Mount Irvine Bay Resort, we offer a range of indoor and outdoor spaces to host your perfect gathering. Whether business or pleasure, a large work session or an intimate party, our mix of flexibility and ambience will provide you with exactly what you need. Let us know what you have in mind so we can start planning your next event.
Indoors
The Robert T. Yorke Ballroom
The chandeliered Robert Yorke Ballroom is suitable for hosting large business meetings, conferences, parties or retreats. Able to divide into two individual and private rooms, it is ideal for separate reception, cocktail or exhibition areas, as well as for breakout rooms. The Robert Yorke Ballroom can accommodate 200 persons theatre style, 150 persons classroom style, 150 persons seated for dinner, or 225 persons for cocktails.We also offer an ancillary meeting room that can be used for groups of up to 20 people theatre style – perfect either for hospitality support, board meetings or small training sessions.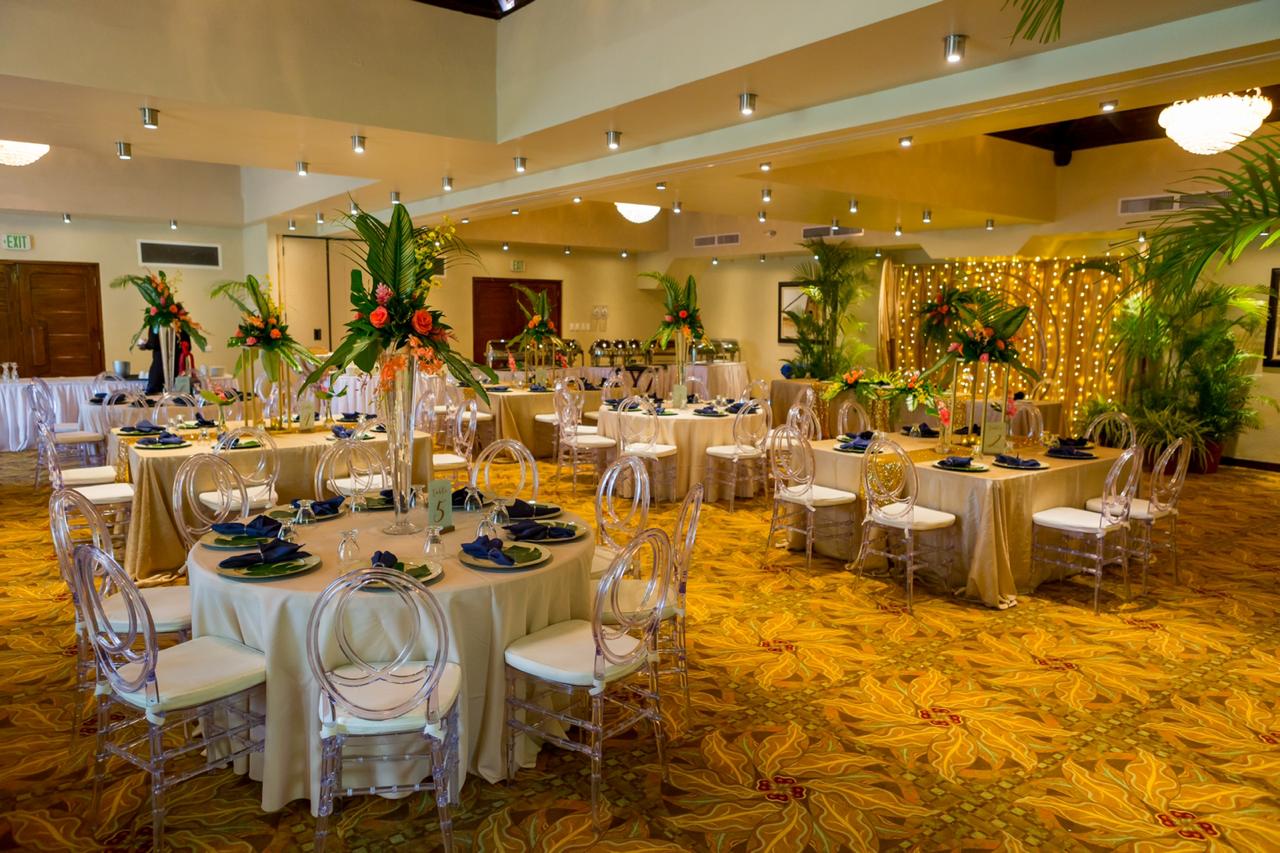 The Jacaranda
The Jacaranda Restaurant is the epitome of old-world Caribbean elegance. Located adjacent to the Cocrico Bar, the Jacaranda Restaurant is used for fine dining, special occasions, and group dining.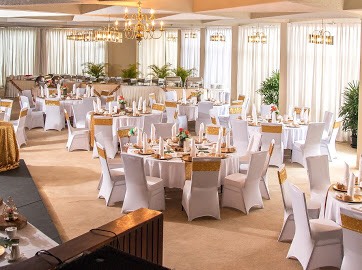 The Hospitality Suite
The Hospitality Suite is the ideal venue for small meetings, interviews, and training sessions. It can also serve as the secretariat for larger events, a private dining room, or an intimate party venue. The Hospitality Suite can accommodate 20 people theatre style.
Outdoors
Mount Irvine Private Beach
What could be better than having a Caribbean beach for your personal use? From intimate suppers to elegant weddings, musical events to moonlit parties, one could not wish for a more picturesque backdrop than the Caribbean Sea. As a venue, the beach can accommodate up to 2000 people. Our Beach Bar & Restaurant is located on the beach together with our Coral Dining Room, a private function room opening onto the beach.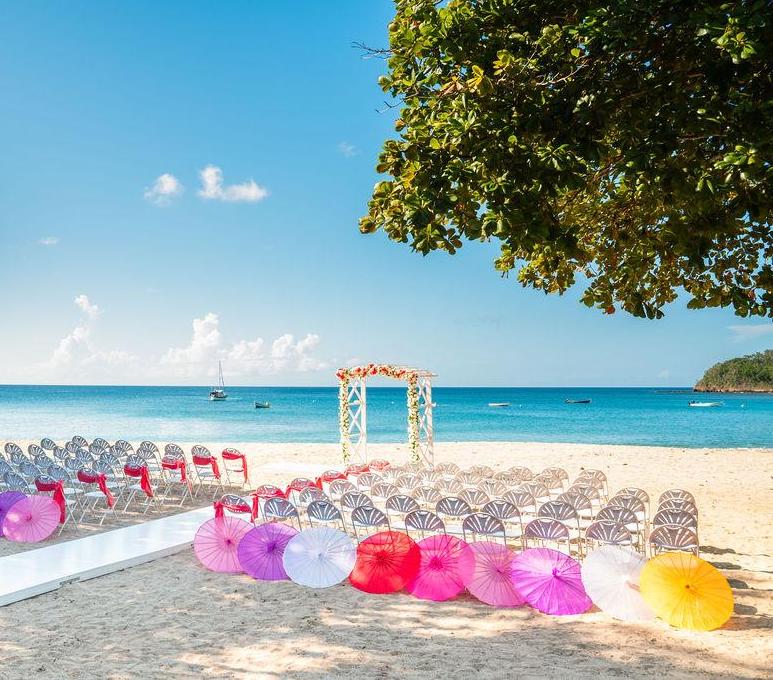 The Bamboo Hollows
Our property is blessed with a natural amphitheatre known as The Bamboo Hollows. Several wedding ceremonies and vow renewals have been performed in The Bamboo Hollows under the shade of a centuries-old Samaan tree. Concerts can also be staged here.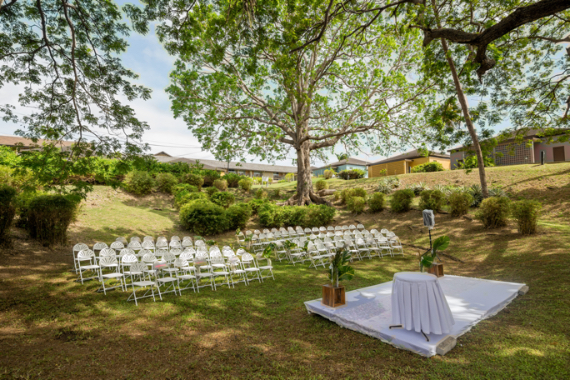 Golf Terrace
The Mount Irvine Golf Club is more than a haven for golfers. It is a beautiful outdoor venue with uninterrupted views of the golf course and the Caribbean Sea. Ideal for hosting day or night events.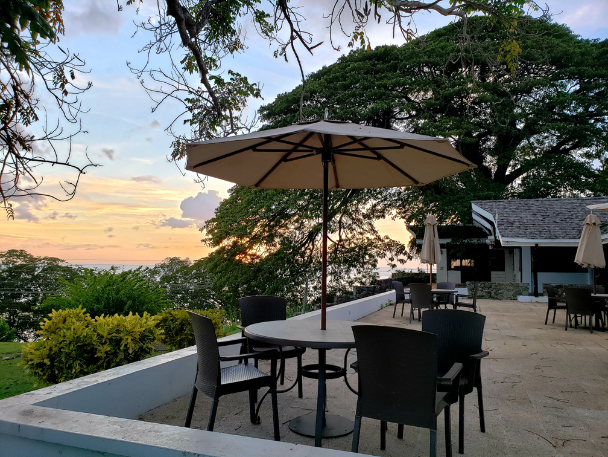 Sea View Terrace
The Sea View Terrace is located adjacent to the Sugar Mill Restaurant. With its views of the pool and sea in the shadow of the largest sugar mill on the island, it is a unique and historic venue.